More Wonderful With Gold Vintage Bathroom Faucet
by Administrator, data:2015-07-10 17:50:03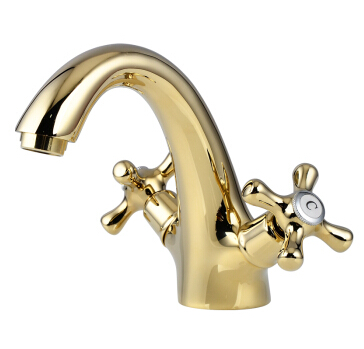 Vintage Gold Bathroom Sink Faucet
USD$ 70.99, save 69% off
Look at this faucet, the shiny surface with amazing gold color looks vintage and chic. This faucet used refined brass with advanced gravity casting technology which is better for long time using, and the fashion polished brass finish to show a bright golden color which is for anti-corrosion. Simple one hole center set installation is convenient and all the material is Pb free so it is harmless for health of the family.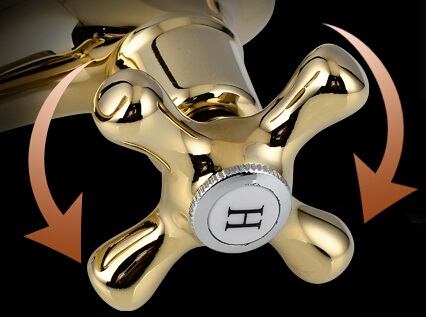 I like the very special design for the handle. This faucet has two vintage cross handles with clearly mark for cold and hot water control, the letter 'H' is for hot water while the letter 'C' is for cold water. These two handles is designed according to ergonomic and is easy to rotate freely switching activity.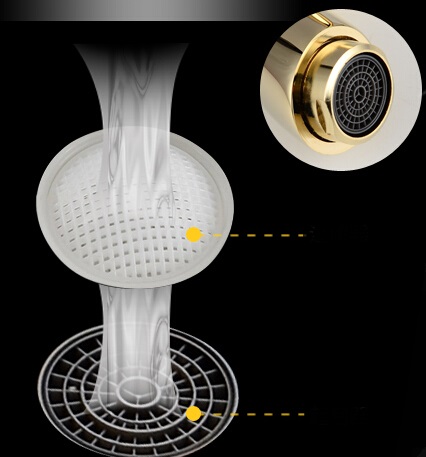 The other advantage is the bubbler. Compared with other bubbler, this bubbler has two levels to filter the dirt in the water. The first level is is the silicone filter net designed to matching with the honeycomb bubbler to have perfect filtering function to make sure the water must be clean.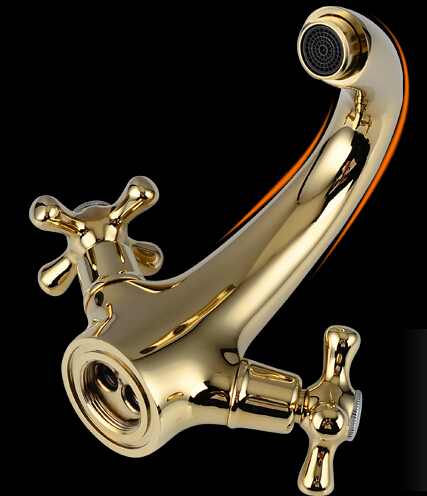 The streamlined designed faucet body used high quality ceramic valve which is flexible to switch and can use for a very long time with durable and can avoid leaking.
After reading such knowledge above, I think you will have a roll imagination of this faucet. You can buy it on our website. ( www.faucetsinhome.com )
---
---