Many people complain about how small their wash tables are. Most of their toilet requisites can not be hold on the wash table, and gradually the table becomes a mess. Many people are confused about this. Actually, it's the layout which makes our wash tables messy. There's an artifact called Storage Holder can help us fully utilize our wash tables.
Portable Storage Holder is a necessity!
In most of our bathrooms, the place besides the wash table is vacant. Many people say that in this way, the bathroom will not been looked crowd and tiny. However, it wastes much room. We can put the Storage Holder besides the wash table and put the toilet requisites on it. This can not only fully use our toilets, but also make our stuff orderly.
[On Sale] Household Portable Storage Holder with Multiple Floors for Kitchen and Bathroom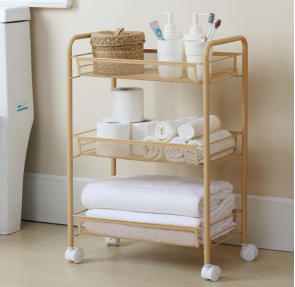 The Storage Mirror Cabinet can do us a favor!
If there's no room besides the wash table, then we can install the Storage Mirror Cabinet above the wash table. It can be used as mirror and in the meantime, satisfies our need of managing the toilet requisites. We can choose the one which is half opened. Some stuff which are usually used such as teeth brush and comb can be put on the opened part. The stuff like shaver and tissue can be put on the closed part. All in all, the Storage Mirror Cabinet provides diversity.
Solid Wood Concealed Wall Mount Bathroom Mirror Storage Cabinet with Led Light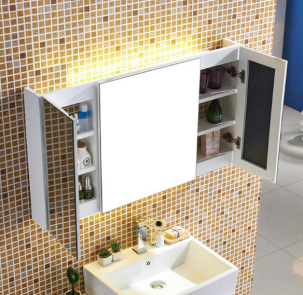 Towel Bars are the optimum selection!
If one side of the wash table is nearby the wall, then install a Towel Bars on it is a wise choice. It ingeniously utilizes the vertical space, making it quite convenient for us to get our towel after washing hands and faces. And there's no need to walk far to get the towel.
No Hooking Double-Stick Bathroom Towel Bars with Sucker Hangers