Who doesn't wish for a fancy bathtub that stands majestic and proud stealing all the attention and giving a "wow" feature to any bathroom. Surely those Hollywood inspired bathrooms are a dream of so many and a free standing tub definitely calls for a freestanding tub faucet for that luxurious spa like feel. A master bathroom or a family bathroom if spacious enough, can definitely look extremely regal with a tub as a centrepiece, looking fancy and inviting for a relaxing soak. You can either go for a vintage look with those classic freestanding claw foot tubs or hammered copper tubs if you'd like to go for an industrial look or if you're more of a modern person add a stylish single handle freestanding tub faucet to compliment that contemporary look.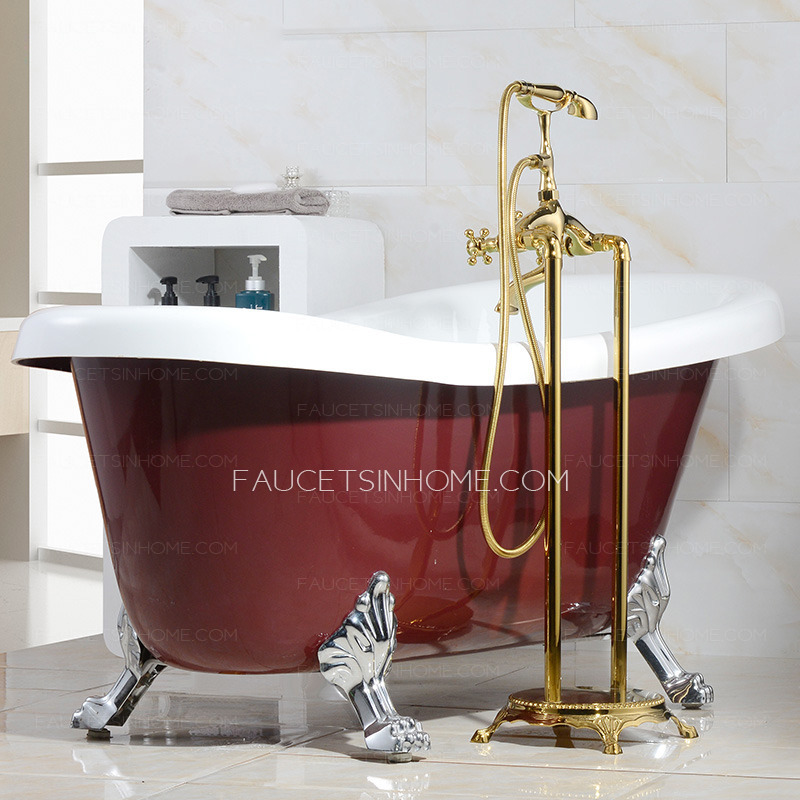 Freestanding tubs usually come without any holes drilled for plumbing as majority of the consumers add a freestanding tub faucet which compliments these tubs perfectly. When it comes to choosing the right freestanding tub faucet there are a few things that need to be considered, like the type of tub you've chosen to put in, a vintage tub would ask for a vintage looking freestanding tub faucet with attached telephone shower. Or if you choose to go with a modern sculptured tub then a polished and sleek freestanding tub faucet with chrome finish would be an ideal choice. The finish of the freestanding tub faucet can be with chrome, nickel, polished nickel, stainless steel, gold, copper or even custom coloured as per your requirements.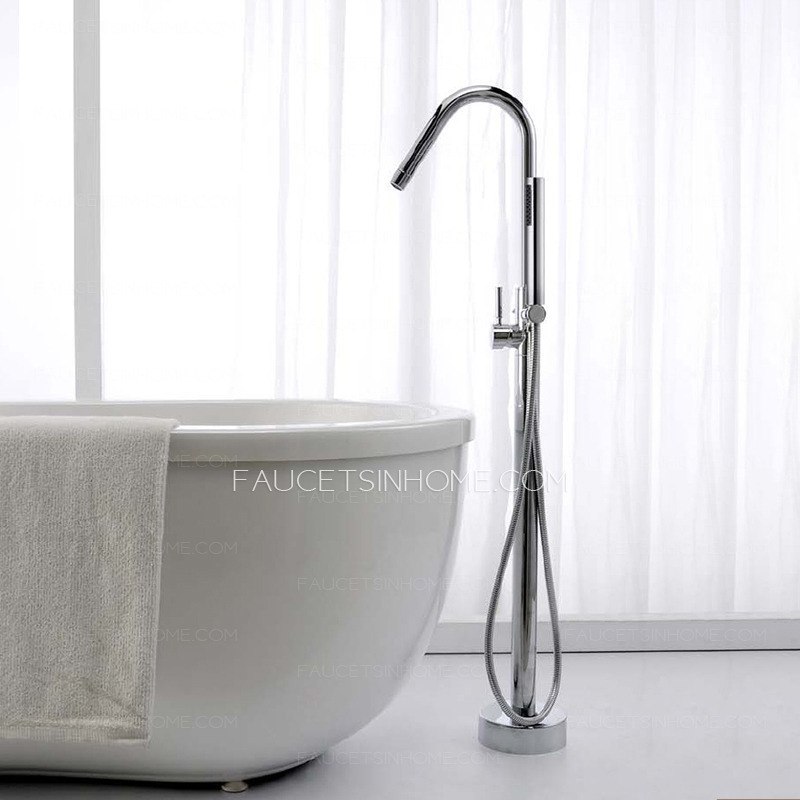 The design can be traditional or contemporary and must be chosen in accordance with the general theme of the bathroom. The freestanding tub faucet usually requires a single hole installation and have a hand-held shower for your convenience. Nowadays they come equipped with latest technologies and settings, like using less water or creating a powerful spray and simple touch-clean spray holes in the showers.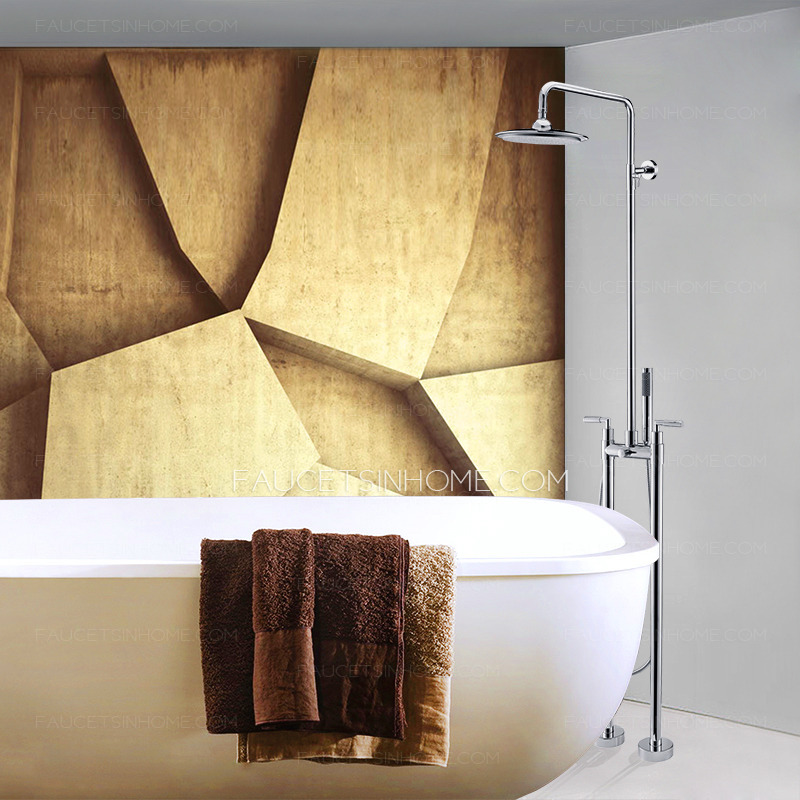 A freestanding tub along with a stunning freestanding tub faucet is a glamorous style statement that is bound to set your bathroom a class apart from all the run-of -the-mill bathrooms with boring plumbing and bathtubs. A freestanding tub faucet will give a clean minimalist yet stylish look to your bathroom that would have you and your guests swooning over the elegance and class.