In the conventional household kitchen decoration, sinks, faucets, water supply and drainage pipelines, garbage processors and their pipelines, water purifiers and their pipelines, are placed freely by the staff, contributing to the mix of water and electricity, which is insecure, not beautiful,and unreasonable. The integrated sink through the scientific and rational design, unified installation standards, standardized production can provide a better solution. Then, how should the integrated sink be judged?
Standard one: look at the brand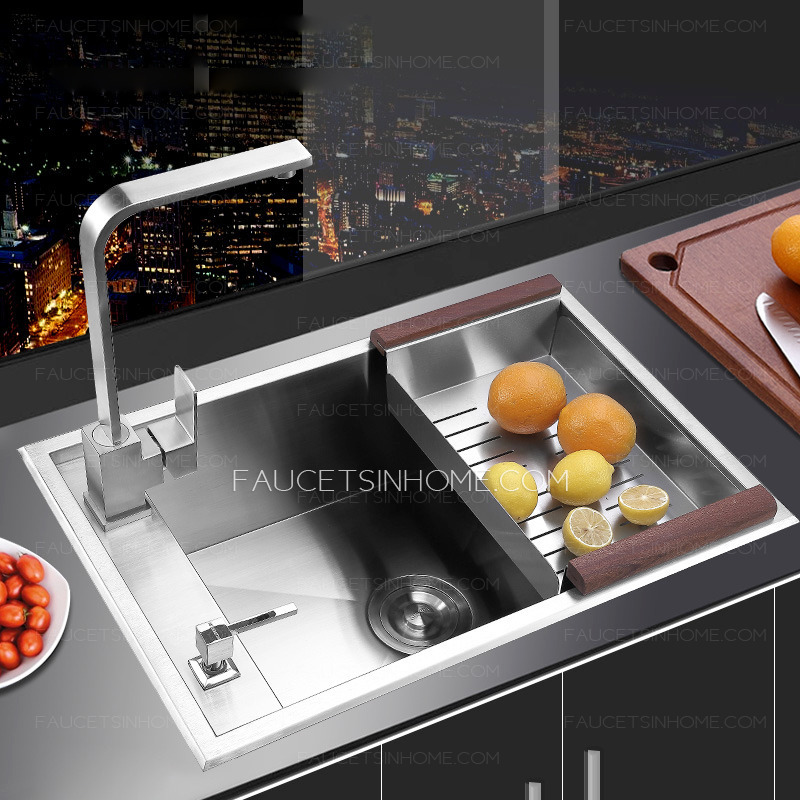 In general, the quality of any product is linked to the enterprise itself. It is difficult to imagine a poor reputated and low-end brand can make beautiful and practical products, thus noticing the brand of the product is the the most direct way to determine the product. That is to say, it is difficult for common consumer to have a comprehensive professional knowledge, to identify one by one, to try to experience in home, so the most intuitive way is that enterprise with responsibility and brand awareness will maintain its own brand with good products. However, some integrated factories sell seconds at best quality prices. They lack their own ability to develop integrated sinks, but carry out advertising on their products to deceive consumers, so that make the consumers have a bad impression of the integrated sink, thus affecting the regular integrated kitchen sink manufacturers. So you consumers should have a real understanding of integrated sink before the purchase to ensure the effective choice.
Standard two: look at the material
The material of integrated sink selection is the key to its service life. In general, the main material of the integrated tank is stainless steel, because it is anti-rust, corrosion-resistant, lead-free, healthy and environmentally friendly, so it is the best water tank. And 304 stainless steel is the best, more secure and assured.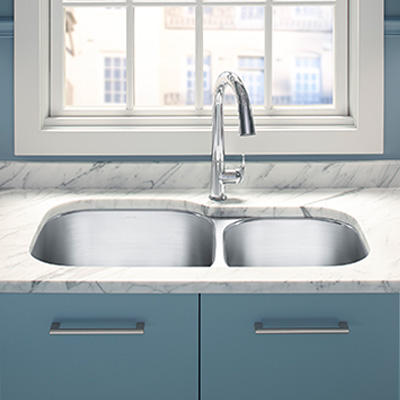 For faucet, whether it is hot and cold faucet or water faucet, naturally it is better to choose healthy and environmentally friendly 304 stainless steel faucet, not easy to deformate and deteriorate even at high temperatures.
Basin body is mainly classified as hand basin and stamping basin. Comparatively speaking, the hand pots using laser welding, can guarantee the natural nature of stainless steel,and will not produce the pollution and chemical substances due to electrodes and stampin and its service life is relatively longer.
For more information, you can refer to the faucet knowledge.