The whole shower faucet adopts advanced electroplating technology. Electroplating material is anticorrosive and thermotolerant. It can be used for many years that you don't need to replace new one frequently.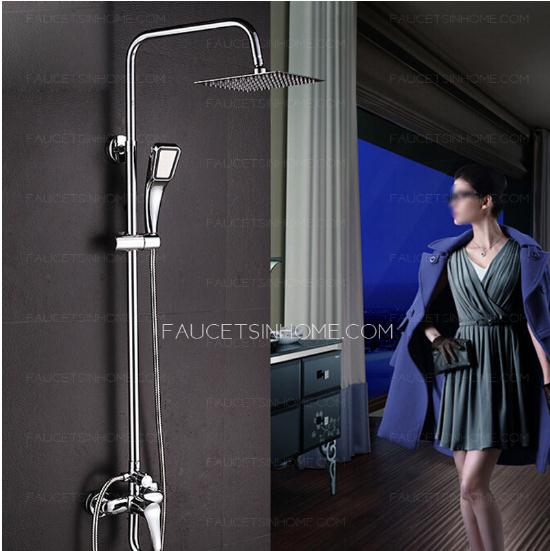 Modern Square Top Shower With Under Faucet: $128.99 / Save 69% off
This modern shower faucet is suitable for three holes wall mounted installation. It uses refined brass casting for faucet body and has chrome finish with electroplated.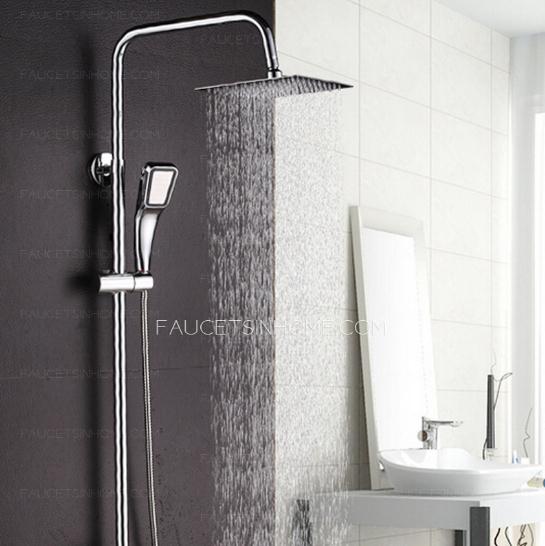 The square shaped top shower with silicone water holes is used ABS plastic material, it can filter dirt inside the water and keep the rain water clean and healthy. The stainless steel elevating pipe can elevate up and down from 90cm to 125cm. This will be convenient to the old people and children.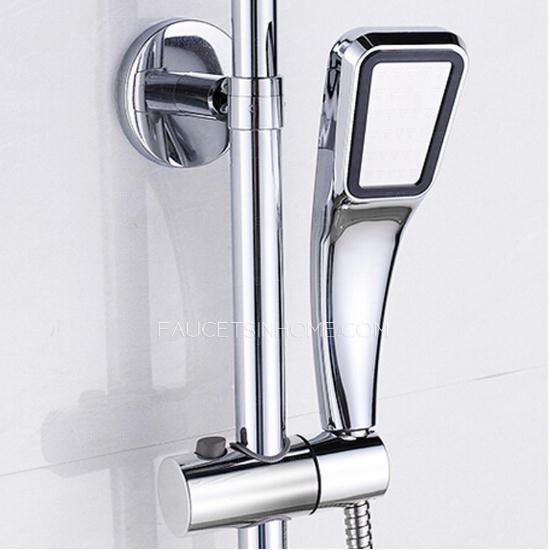 The hand held shower is also used ABS plastic material, which has a 1.5m shower chain. The under faucet only has one single handle to control hot and cold water.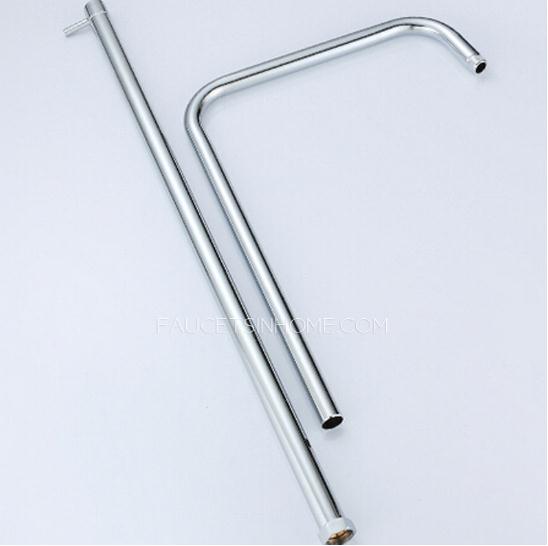 Its nut is so durable that it can be used for a long time. The brass material is rust-resistant. The fixed base has been reinforced. The discharging tube is also thicker than the ordinary one.