Choosing a shower faucet which can be corrosion protection and thermotolerant is very important. So a best oil rubbed bronze brass shower faucet is a wise choice.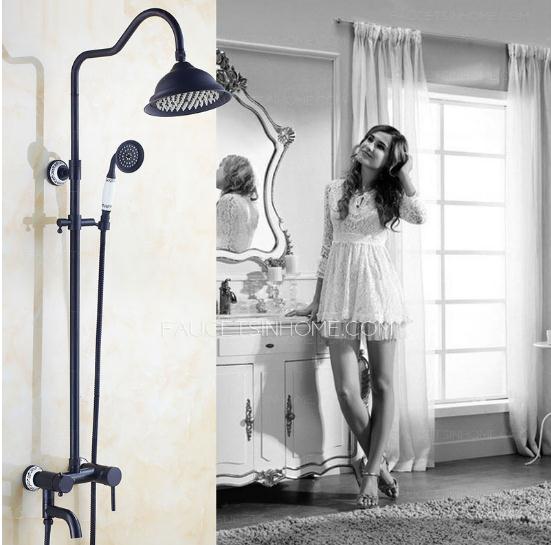 Best Oil Rubbed Bronze Brass Outdoor Shower Faucet: $235.99 / Save 69% off
This shower faucet is suitable for bathroom with three holes wall mounted installation. It has oil-rubbed bronze finish, refined brass bady material and zinc alloy handle material.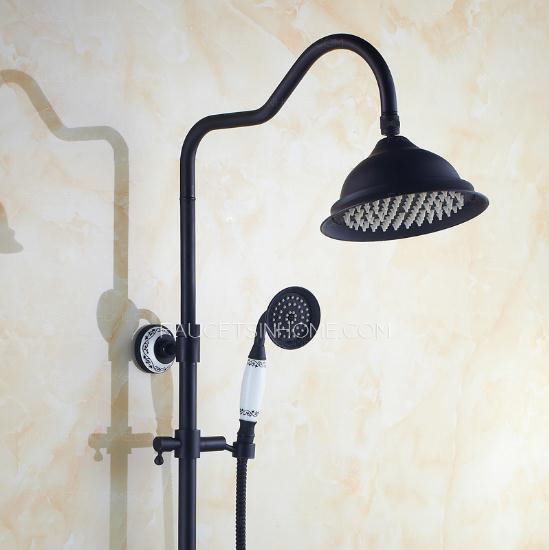 There is a bell shaped top shower with more than 8 inches size which can provide people enjoyable rain water. It can withstand high water temperature.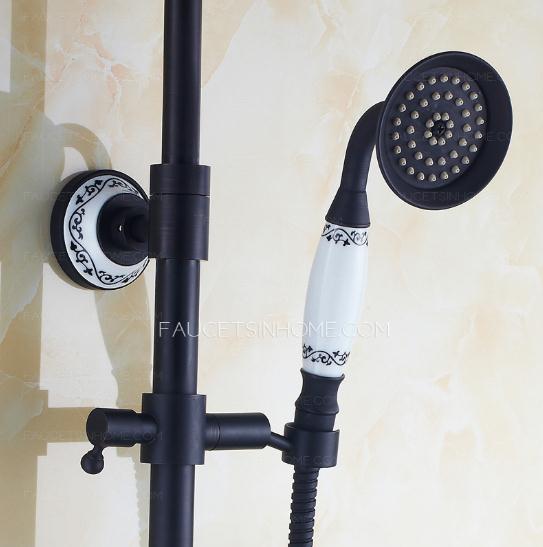 Munich retro style hand handle shower is designed with blue and white porcelain pattern. Ceramic material handle can avoid us being scalding. Both top shower and hand handle shower have silicone water holes which is easy to clean the dirt inside.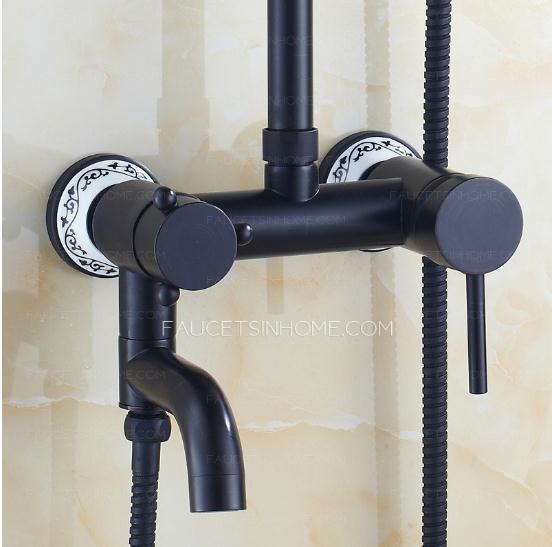 The shower faucet has a single handle to control hot and cold water. Its splint can elevate up and down. These two blue and white porcelain decorative covers for the holes has beautiful decoration. It makes the whole shower faucet more attractive and delicate.