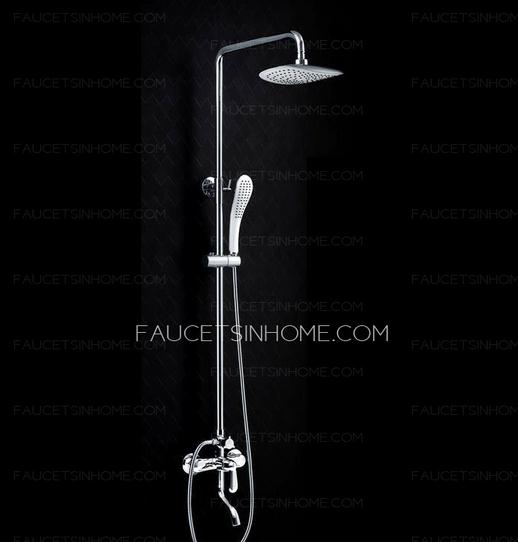 Streamlined Top And Hand Shower Faucet: $206.99/ Save: 69% off
This shower faucet is suitable for three holes wall mounted installation, contains a ABS plastic streamlined design top shower with self-clean and air injection technology which can 360 rotatable and has natural rain fall, a hand held shower with massage water is comfortable. It is very suitable for bathroom installation.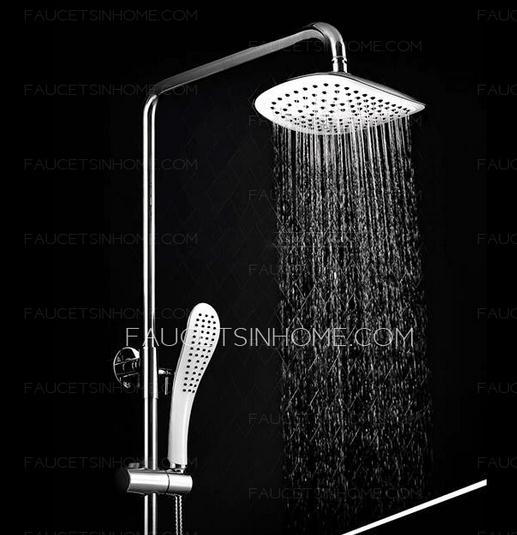 It has just one handle, and cold and hot switch can make you replace the cold and hot water optionally. The spout can rotate for 360 degree. The faucet body and handle material are both used refined brass casting and has chrome finish with electroplated.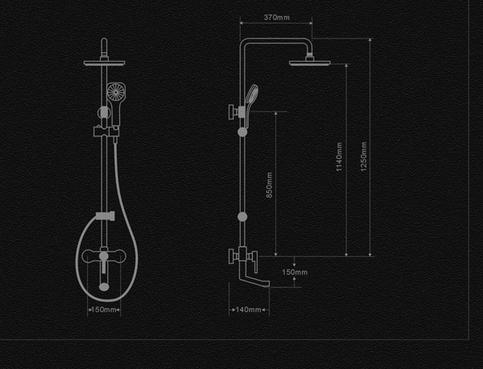 The top shower has 13 inches length to the pipe and has 8 inch diameter. It has 1.5m explosion shower hose. The elevating pipe has nearly 50 inches height.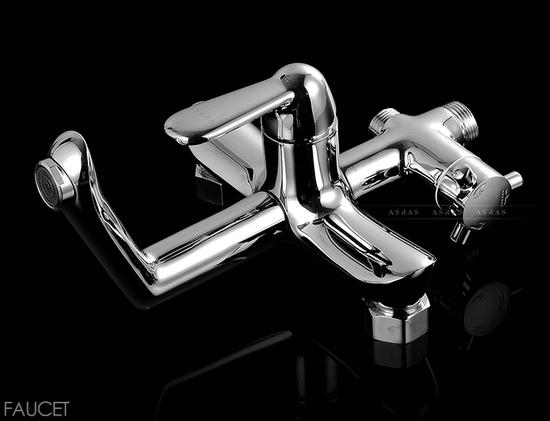 The whole shower faucet is silver, looks very simple and graceful.The three-level rotate button is suit for water type changing. Rotate the button is a stick handle for water yyoe changing.