American style focus on simple lines design and dark color, for bathroom it looks very elegant. So you can choose American style toilet brush holder to match with.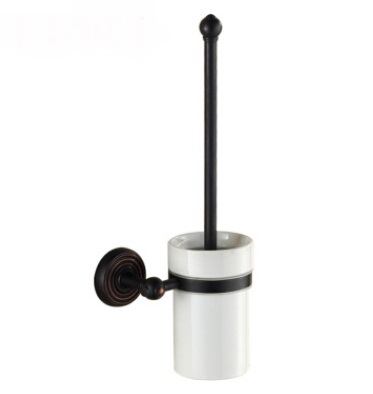 Black White Ceramic Toilet Brush holderUSD$60.99, save 69% off
This toilet brush holder is suit for one hole wall mounted installation. The toilet brush holder contains a brush, a base and a whtie ceramic cup.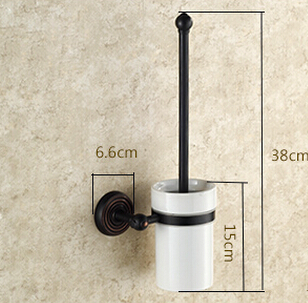 Look at the deminsion of the toilet brush holder. The height of the toilet brush holder is 15 inch and the diameter of the base is 3 inch. The height of the cup is 6 inch.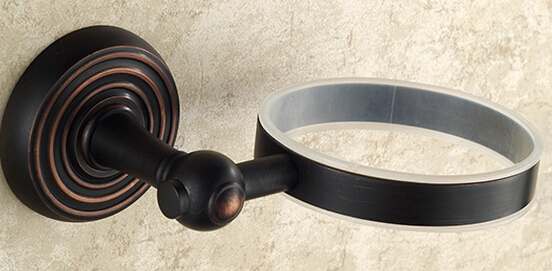 The classical vintage is made of refined brass and has oil rubbed bronze finish.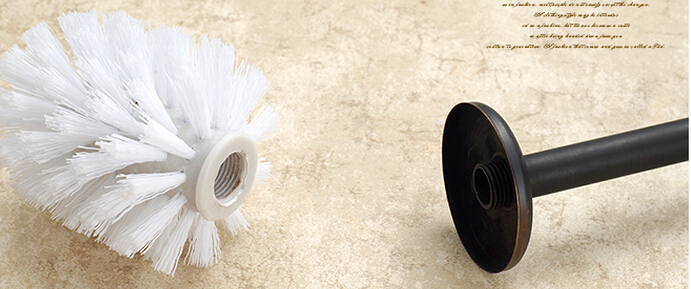 The brush can remove and the head of the brush can change.